We help create effective enterprises. We believe that an effective enterprise is one where each business process operates at maximum efficiency and is driven towards meeting the company's objectives.
We help manage even the most complex processes
There comes a point in the life of every successful company where the existing forms of information transfer no longer operate efficiently. Information takes longer to retrieve, time spent on orders doubles, and planning processes become difficult to sift through. There is a need to move to the next level. We provide the solution - helping companies manage their business processes, facilitate and streamline their operations, and increase their competitiveness.
We achieve this primarily by implementing the QAD enterprise information system. As production planning and management specialists, we also implement the Preactor Advanced Planning and Scheduling (APS) system to help streamline the planning process in manufacturing companies. For most of our customers, this step is a prerequisite to ensure future growth that is both controlled and secure. We facilitate management and enable you to use your resources in the right direction.
"Minerva was the best choice for our international QAD ERP implementation and upgrade project. This global project was completed on time and within budget."
Petr Brenkus, IT Manager, IGW
We believe that a responsive and quick implementation plays a major part in any successful outcome
Each company is a unique, inimitable organism and, as such, needs to be treated individually and with consideration. Temporary chaos ensues when transitioning from one system to another, so we make sure that our consultants approach each customer with insight and understanding.
By listening, anticipating risks, and applying experience from other projects, we help you face the reality of changing systems and deliver a solution that is beneficial your unique requirements. At Minerva, we believe that both quality and time play a major part in the success of any system implementation which is why each of our EPR implementations takes an average of only 6 months.
"It is important to choose an experienced implementer that can handle even non-standard situations. We did just that."
Helena Pašková, IT Manager, United Bakeries
We help companies to grow and focus on their business by using the most appropriate technologies and effective business processes. Business managers have timely access to the information they need and can therefore respond to any changes in their business promptly.
With our global ERP system, we provide customers with the conditions for easy growth and international expansion.
"With the acquisitions, we have discovered that QAD ERP gives us a big advantage. The system is available worldwide and is supported wherever we need. This can be said. about few ERP systems on the market"
Petr Brenkus, IT Manager, IGW

We create a firm partnership
We focus on and specialise in six key industrial sectors. We implement a single ERP system and support multinational, large and medium-sized manufacturers in automotive, industrial equipment, food and beverage, high tech, life sciences and consumer product manufacturing.
We seek to create long-term and firm partnerships. Our services and post-implementation care help build trust with our customers.
"I particularly appreciate that we found a true partner in Minerva and have built a great relationship."
Dušan Mondok, Head of Order Implementation, Siemens
JWe are a stable company with people-oriented values
We have been taking care of our customers in the Czech Republic, Slovakia and elsewhere for over 25 years. Our consultants are therefore able to implement QAD ERP in our customers' facilities worldwide.
Our customers have consistently discovered that their satisfaction is our primary concern. We combine business with a customer-oriented approach.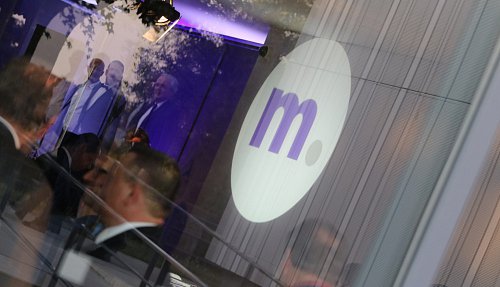 Minerva Czech Republic collaborates with Odette, a multinational organisation to implement the Odette standards in the automotive sector to increase competitiveness in global markets
Minerva's objective is to benefit its customers by improving their competitiveness and helping to maximise their core business processes. This is achieved by focussing on robust project management, flexibility and planning.
Minerva Czech Republic has been in the Czech digital technology market since 1992 and is a member of the Digitis, s.r.o. Group. The company is headquartered in České Budějovice and has sales and service branches in Prague, Brno, Tábor, Kopřivnice, Most and Hradec Králové. Digitis Group also includes Minerva Slovakia.
Minerva Slovensko a.s., based in Zvolen, provides services to its customers in Slovakia. Nevertheless, Minerva also implements joint projects with its partners in other countries such as Lithuania, Russia, Slovenia, Poland, Hungary and Ukraine.
What makes us a leading IT company
World-class comprehensive and industry-specific software tools
Experienced experts able to successfully deliver efficient implementations
Excellent customer relationships
Comprehensive customer support in an ever-changing business environmenty